What are Hurricane Ties and How Do You Install Them?
Please note that this article is intended to provide general information only about hurricane ties and is not intended as a substitute for professional advice from a roofing contractor or builder with respect to any particular project. Please also note that building code requirements are subject to change, and any building code requirements cited in the article should be checked with professionals in your area.
Extreme winds, such as those generated by powerful hurricanes, can sometimes rip the truss of the roof off the walls of a home. This concern is especially important in areas with strong hurricane-force winds. To reduce the risk from these winds, building codes in some areas require hurricane straps. These metal connectors reinforce the connection between the roof truss and the wall to minimize the risk of roof blow-off during extreme weather events. Would it benefit you to install hurricane tie-down straps? In this article, we'll discuss the types of hurricane ties, how to install them, and the other factors that can help keep your roof where it belongs during extreme winds.
Table of Contents:
What are Hurricane Ties?
Hurricane ties are also called hurricane clips and hurricane straps. They are metal connectors with holes for fasteners, such as nails or screws. Roofers use hurricane ties to reinforce the connection between the roof truss and the wall plate. Typically, hurricane ties are stainless steel or galvanized steel, as both are strong and will not rust.
In the past, roofers connected the wall and roof truss with 10d or 16d toenails. Roofers may still do this in areas where extreme winds aren't as much of a concern as they are in Florida. However, after Florida experienced Hurricane Andrew, in 1992, the construction industry became more aware of the need to better secure the roof truss to the exterior walls of the home. Although door and window failure caused much of the damage from the hurricane, reinforcing a roof is also important to prevent hurricane damage. Building codes across Florida changed within years to require hurricane ties on new construction. Building codes outside of this region may also require you to add hurricane ties if you are replacing your roof on an existing home.
Hurricane ties work by creating a more direct load path from the roof to the foundation of the home. The tie provides more resistance against uplift forces that can pull the roof truss away from the wall. The number of nails in the clip does make a difference as to how effective the clip is, and it may even make a difference to your home insurance provider. You should seek expert guidance from your roofer and a structural engineer to determine if you have enough hurricane straps, with enough nails.
The Types of Hurricane Tie-Down Straps
There are several different shapes of hurricane straps for trusses. Roofers may use different shapes for different roof trusses. Here are the types of hurricane straps for rafters:
Twist Ties: These ties are shorter than many other types of ties, and they have a twist.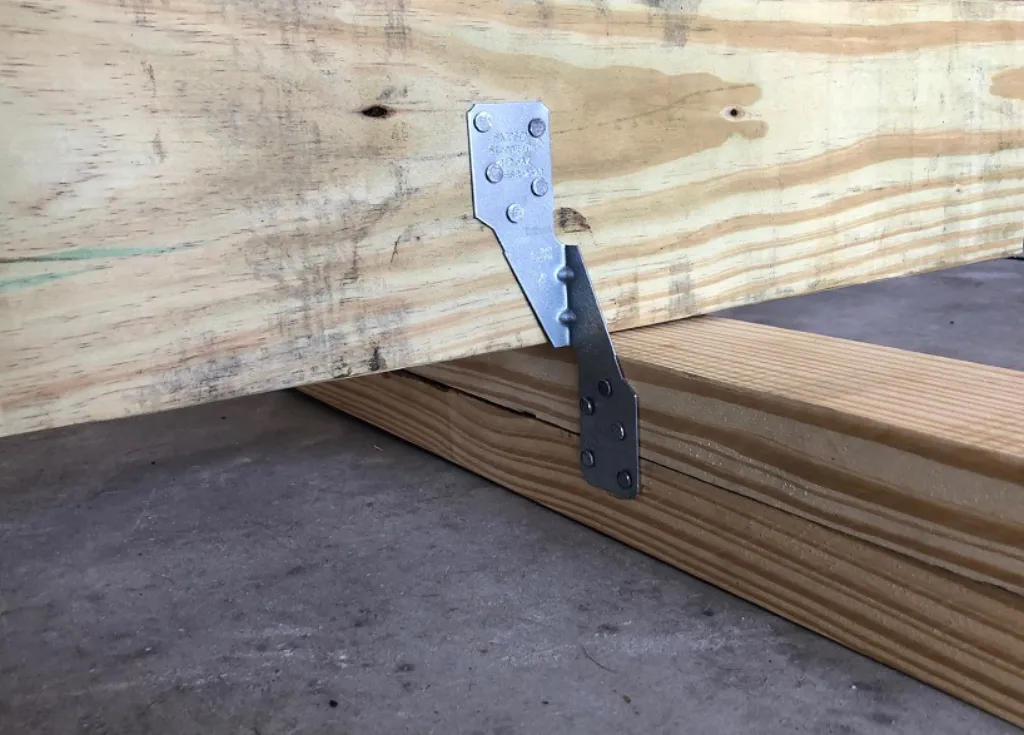 Hurricane Clips: These ties have a gap in the top for the rafter to run through.
Hurricane Strap: Long, thin pieces of metal, hurricane straps are a straightforward way to connect the wall plate and the rafter.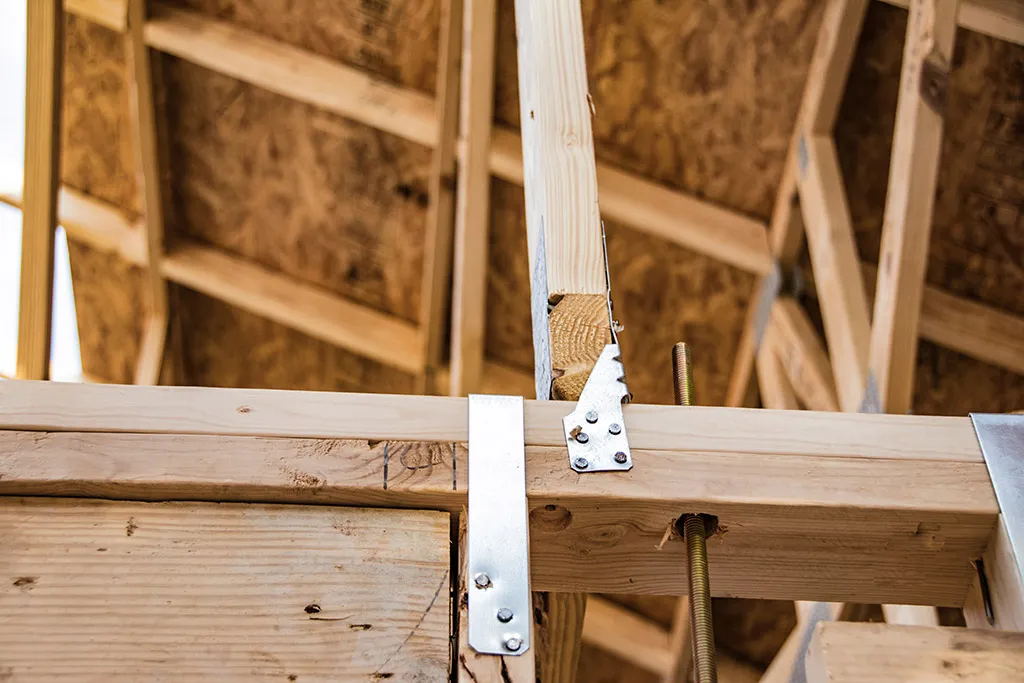 Twist Strap: These hurricane ties are longer than the twist ties mentioned above. They come pre-twisted to attach to the rafter and the wall plate.
Hurricane Gusset Angle: Mainly used for gable ends, these ties sit on the wall plate and tuck against the rafter.
Saddle Ties: Unlike hurricane straps, saddle ties come preformed to wrap around the rafter.
Which type of hurricane tie is best for your roof? When your roofer and engineer are choosing your hurricane tie, they will be concerned with how much force the tie is rated for. They should also consider whether the specific type of tie meets your local building codes. Some building codes require specific ties and disallow other designs.
Also, your roofing professional should choose a tie that will work with the configuration of your truss. Manufacturers are usually extremely specific about how the tie should be connected, and to which parts of the roof. Your roofer should focus on the proper installation of the tie, deviating from this may undermine how much force the hurricane tie can resist.
Some hurricane ties are rated for hurricanes, but not meant for your roof. For example, you may find carport hurricane straps and solar panel hurricane straps. These should only be used for their specific purpose, and not for rafters.
Construction Ties That are Not Hurricane Ties
A tie is a general construction term that refers to many different products that attach one part of a building to another. When installing hurricane ties, you should only use ties that are explicitly for hurricane protection.
For example, seismic ties are similarly shaped metal strips that you can use to strengthen the connection between the foundation and the walls. Other seismic ties strap down furniture and appliances during earthquakes.
Manufacturers do not rate all ties for use on roofs or during hurricanes, so they are not safe for you to use for these purposes. However, some hurricane clips are also rated for seismic events, so be sure to check before you purchase any.
Here are some ties that you should not use as hurricane ties:
Rafter ties: These are not metal ties, but long wooden planks that support rafters horizontally.
Toenails: Once, toenails were the most common connectors between rafters and the wall plate. They are simply nails positioned to join the two parts.
Z-clip: Most commonly, this name refers to clips used to support wall panels.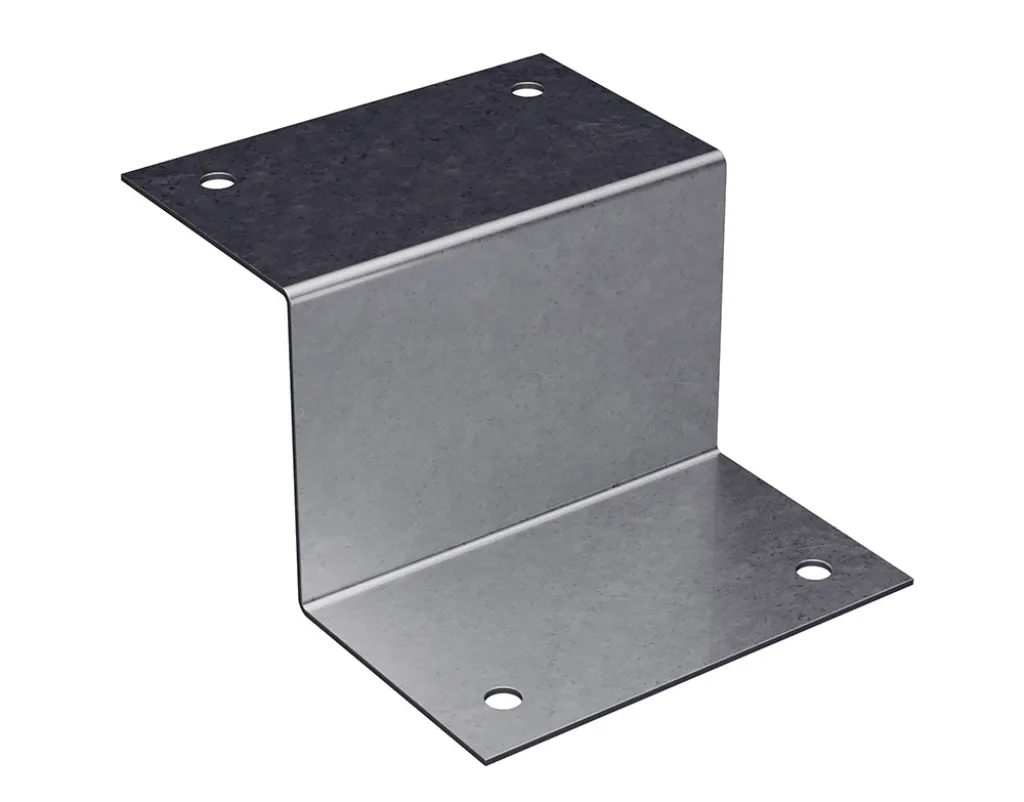 Joist hanger: Although they look like saddle ties, these hangers do not provide hurricane resistance. Instead, they are used to make joists more secure.
Plates: There are various types of rectangular or square plates used to connect different parts of the building together.
Deck and fence ties: As the names suggest, these ties are meant to secure parts of your landscaping.
Framing angles: These types of ties are used in the roof, often to achieve a perfect square.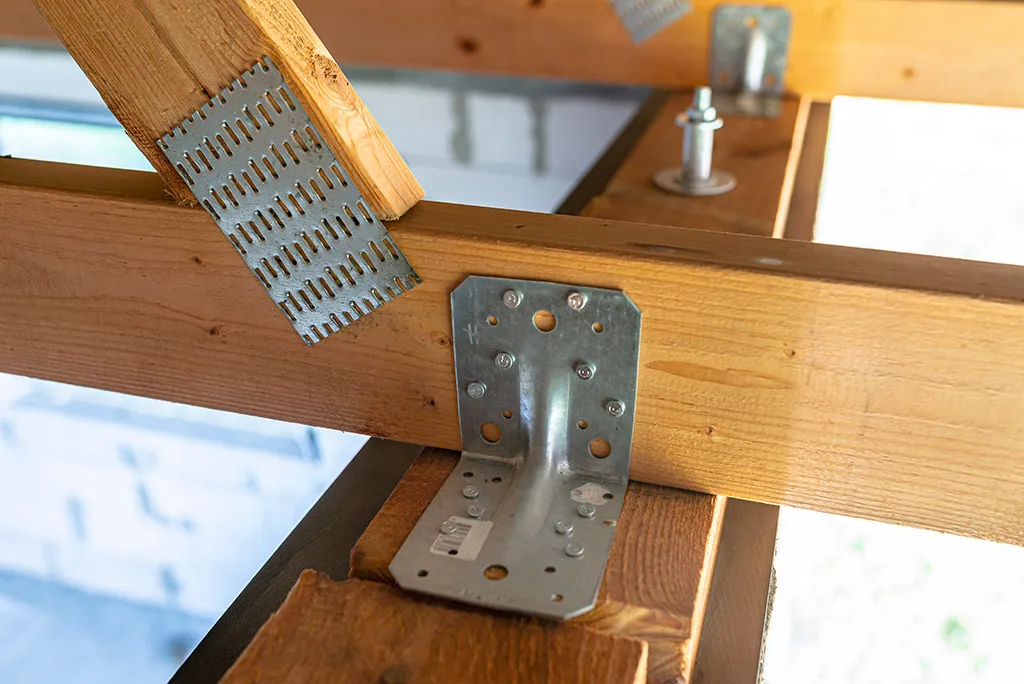 Tension ties and hold downs: These can be for framing roofs or for holding down specific products during a hurricane.
Hurricane ties are also different from rafter ties. These are planks of wood installed horizontally to prevent wall spread under heavy load (such as snow). The presence of rafter ties in your roof truss does not mean that you don't need hurricane ties.
Florida Hurricane Roof Strap Building Codes
In certain areas of Florida hurricane ties must be installed on all new homes. They also require some existing homes that are getting roof replacements to be retrofit with the straps. According to the Journal of Light Construction, the standards are highest in the Wind-Borne Debris Region. This region covers a large part of Florida, almost all of the coastline and a significant portion of the interior, where hurricane winds can capture large debris and throw them against your roof.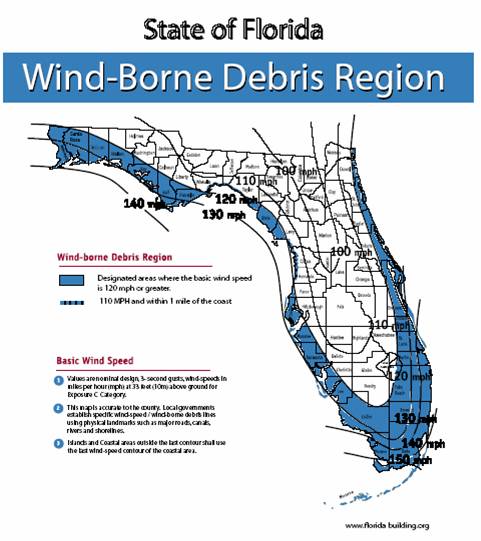 While all new construction needs to be built with hurricane straps, not all older homes are required to be retrofit with the straps (although it is still a good idea to add them where they are not required.) According to current state building codes and InternationalRoofing.com, if Florida residents own an existing single-detached home worth $300,000 or more that is within the Wind-Borne Debris Region, they may need to add hurricane clips during their next roof replacement, which means the next time they are replacing all of their shingles. This is called hurricane strap retrofitting. To start, a licensed engineer must inspect the connection between the truss and the wall plate. The engineer will determine if the roofer needs to upgrade the roof-wall connection. The roof may not need an upgrade, or it may only need new nails and not new hurricane clips.
How Much Do Hurricane Straps Cost?
Hurricane ties themselves are not too expensive, but you do need one for each rafter, and the labor costs of installation can quickly add up. Current building codes in Florida have put a financial cap on a homeowner's investment in hurricane clips. You do not need to pay more than 15% of the total cost of your roofing work on the hurricane clips, as it might be financially challenging to spend more than this for some homeowners. If you won't be upgrading every rafter with a hurricane strap, because you know you'll be surpassing 15% cost before you do, the building code requires that you start with the corners first. The corners are the most vulnerable to wind up-lift.
You should always talk to your roofing professional to make sure that your roof and your hurricane clips meet the standards set out in your specific local building codes. You may also want to consider what your insurance company requires, as some home insurance policies require you to have hurricane ties.
Many states also require hurricane straps including Texas, Louisiana and Georgia, but they often vary as to the number of straps or the number of fasteners in each strap. If your state does not require hurricane straps, your municipality may still require that you install them. Homeowners should look into local code to make sure that they meet these standards. Hurricane clips may be greatly beneficial forhomeowners in many states, even if they are not required.
Why Install Hurricane Clips?
What if your local building codes don't require hurricane ties? Should you still install them? It depends. If your roof needs to deal with any wind uplift forces, then hurricane clips can provide some benefit. This is especially true on gable roofs, which are less able to handle uplift forces than hip roofs. Eaves and porches may also benefit from the security of a hurricane tie, as they also catch the wind more easily. Ultimately, you should ask a professional roofer if they think hurricane ties could benefit your roof.
How to Install Hurricane Straps on An Existing Roof
Can a homeowner install hurricane straps? No, installing hurricane ties is not a DIY roofing project. Only professional roofers should install them. However, as a homeowner, you may be curious about the process. The following how-to section will give you a glimpse into the proper procedure a roofer should follow when adding hurricane straps to an existing home.
Here are the Tools You'll Need:
Ladder
Nails or screws (use the specific type the manufacturer of the tie recommends).
Hurricane ties.
Inspection camera (optional).
These are the Steps to Install Hurricane Ties:
Step One: Roofer's inspection. As part of an inspection of the roof, your roofer will take a look at the roof-wall connection. It may require access to your attic to do this, or inserting an inspection camera through your soffit vents. If you don't have proper venting, this may require that a small hole is cut in the roof deck to get the camera to the rafters.
Step Two: Engineer's inspection. Your roofer will ask a structural engineer to check the strength of the connection between the rafters and the wall plate. The engineer will determine what kind of uplift forces your roof could be subject to under extreme winds. They will then recommend an uplift connector that is rated for more than this force. In Florida, this uplift connector will be a hurricane strap. However, in other areas, other types of uplift connectors may be enough.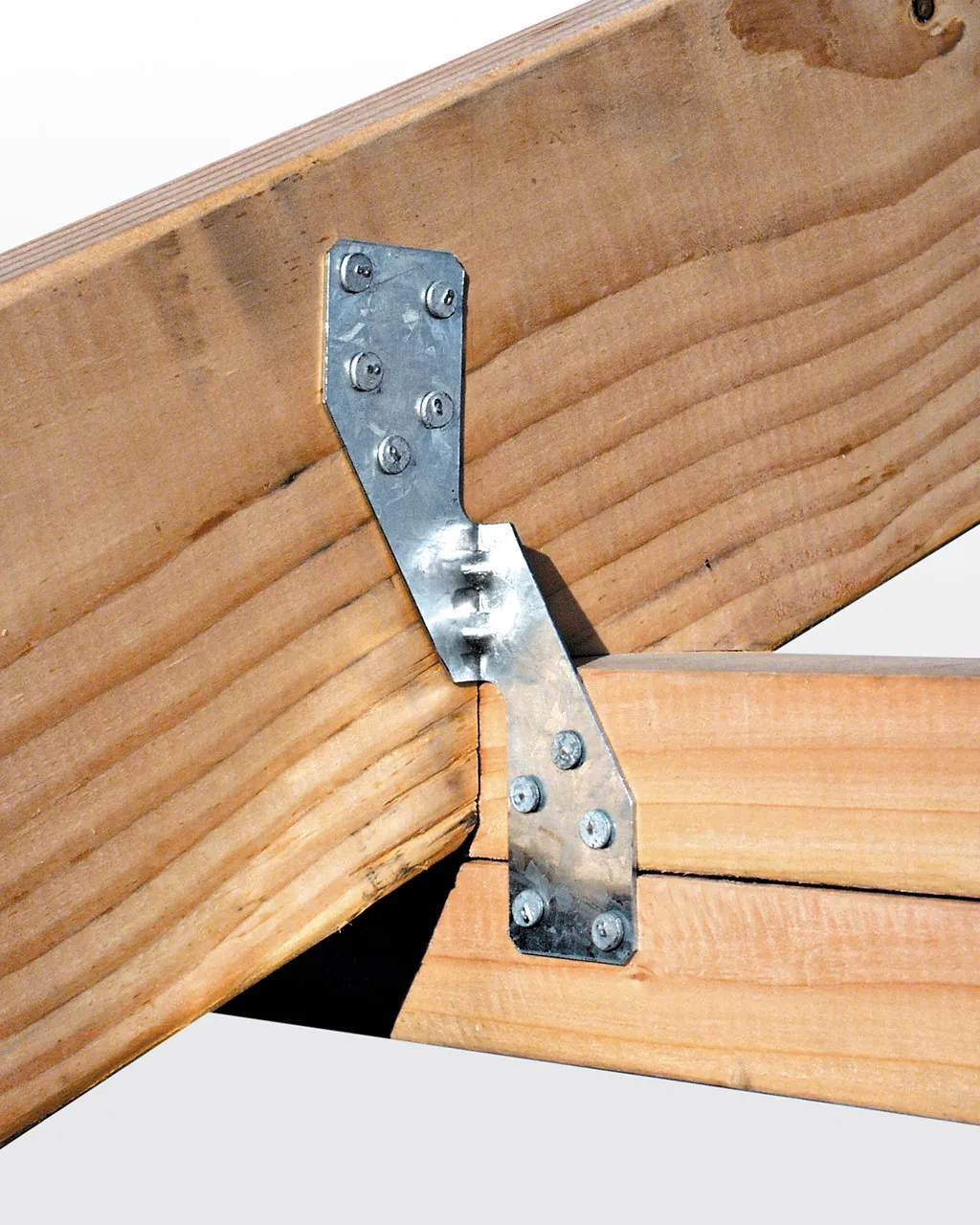 Step Three: Start the roof replacement. Your roofers will remove the shingles and other parts of your roof as part of any standard roof replacement. When they get down to the roof sheathing, they will make a hole to access the rafters near the wall plate. Or, they may remove this section of the sheathing anyway, if it has suffered water damage.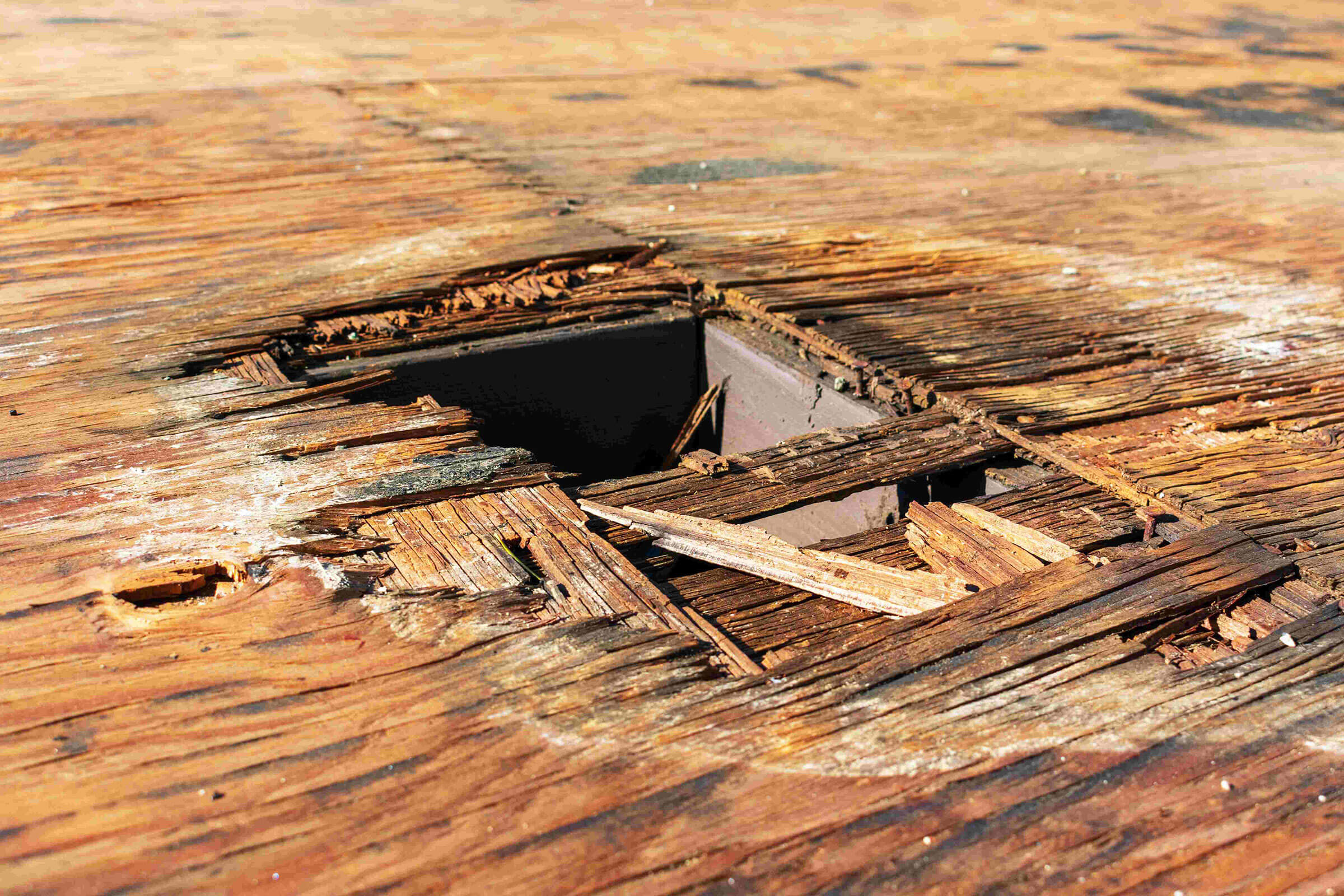 Step Four: Add the hurricane clips. While there is easy access to the rafters, the roofers will install the hurricane clips. They'll position the clips so that they connect the wall plate and rafters, and then add as many nails as the engineer requires. They may use a hammer or nail gun for hurricane straps.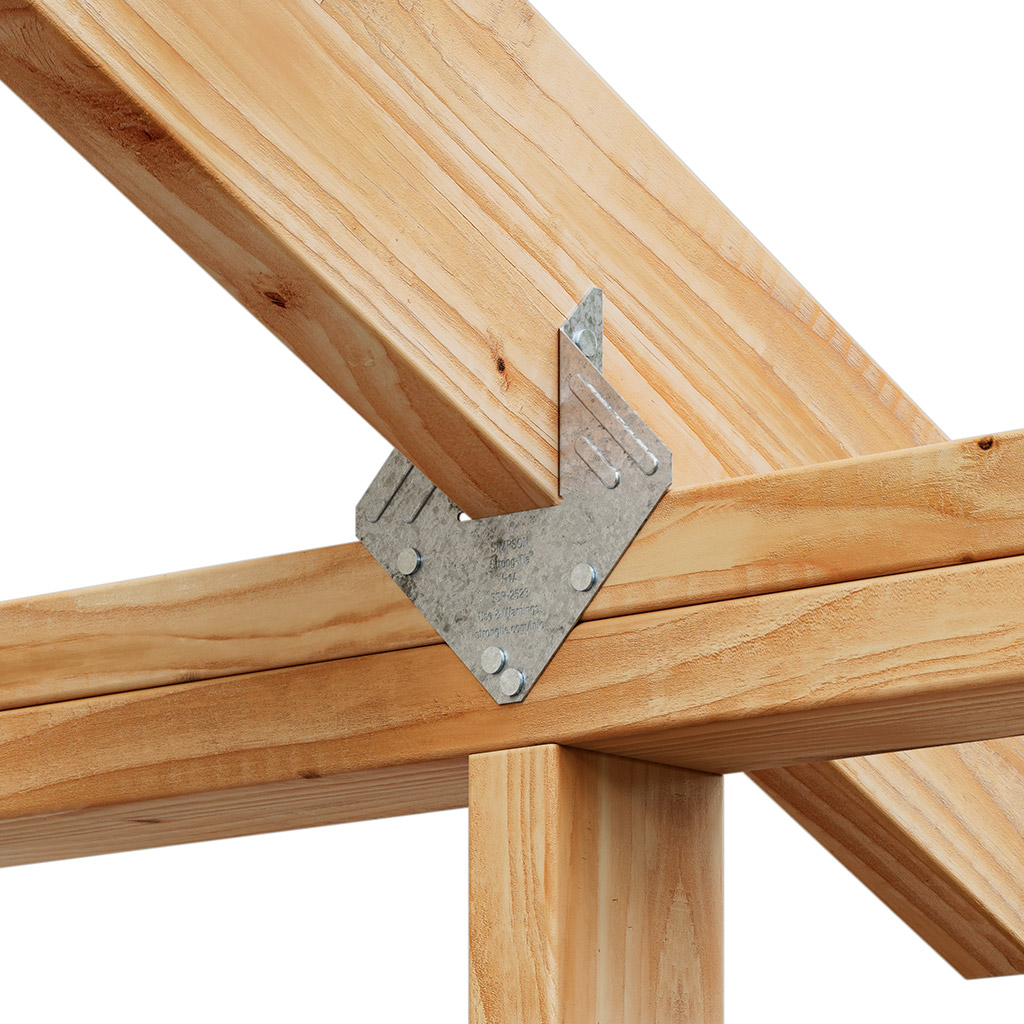 Step Five: Inspection from the building inspector. Typically, your local building inspector must approve of the installation of the hurricane straps. If the inspector still has easy access to the hurricane straps after the whole roof replacement is finished, your roofing team will probably finish up before they call the inspector. Otherwise, they will need to pause their work so that the inspector can look at the clips before the roof is finished.
Step Six: Finish the Roof. Once the hurricane clips have passed inspection, the roofers can continue with the rest of the roof replacement.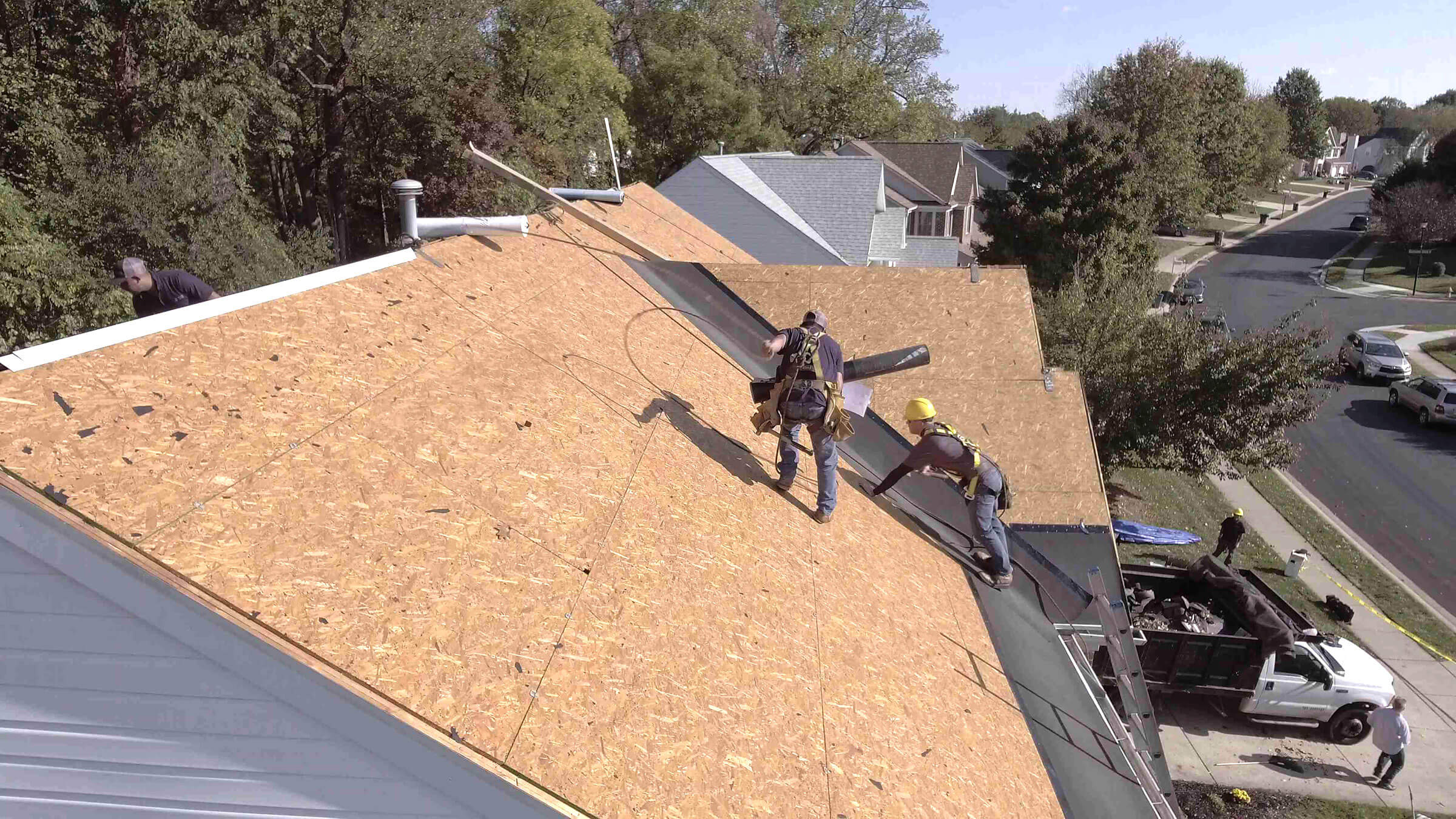 Getting a Roofer's Help with Hurricane Clips
Strapping your roof down for a hurricane can help you avoid major repairs after the storm blows through town. If you need advice about hurricane clips, you can reach out to a professional roofer through IKO's Contractor Locator.  Also, make sure you are prepared to deal with potential storm damage by reading our guide on steps you should take after a storm hits.